Our partners

Microsoft Corporation is an American multinational software corporation headquartered in Redmond, Washington that develops, manufactures, licenses, and supports a wide range of products and services related to computing. The company was founded by Bill Gates and Paul Allen on April 4, 1975. Microsoft is the world's largest software maker measured by revenues. It is also one of the world's most valuable companies.

Oracle Corporation is an American multinational computer technology corporation headquartered in Redwood City, California, United States. The company specializes in developing and marketing computer hardware systems and enterprise software products – particularly its own brands of database management systems. Oracle is the second-largest software maker by revenue, after Microsoft.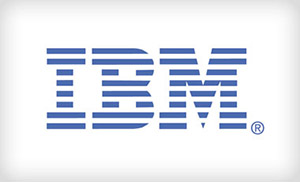 The International Business Machines Corporation (commonly referred as IBM) is an American multinational technology and consulting corporation, with headquarters in Armonk, New York, United States. IBM manufactures and markets computer hardware and software, and offers infrastructure, hosting and consulting services in areas ranging from mainframe computers to nanotechnology.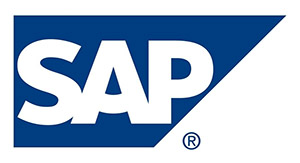 SAP is a German multinational software corporation that makes enterprise software to manage business operations and customer relations. Headquartered in Walldorf, Baden-Württemberg, Germany, with regional offices around the world, SAP is the leader in the market of enterprise applications in terms of software and software-related service.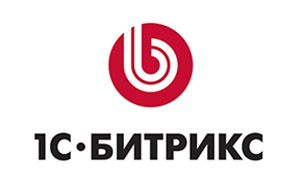 Bitrix (1c-Bitrix) is a privately-owned company developing advanced business communications platforms to bridge SMBs with their customers (Internet), partners (Extranet) and employees (Intranet). Founded in 1998 and located in Alexandria, VA, Bitrix now incorporates 90+ staff, 60,000+ customers and 6,000+ partners worldwide with regional sales offices located in Moscow, Russia and Kiev, Ukraine. The key customers list includes many well-known international brands including Volkswagen, Hyundai, KIA, Panasonic, Toshiba, Xerox, Samsung, Gazprom, PricewaterhouseCoopers, VTB, DPD, Zurich Insurance, PC Magazine, Cosmopolitan, and Vogue.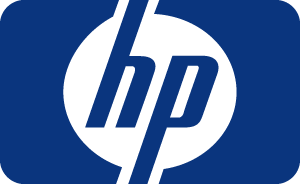 Hewlett-Packard Company or HP is an American multinational information technology corporation headquartered in Palo Alto, California, United States. It provides hardware, software and services to consumers, small- and medium-sized businesses (SMBs) and large enterprises, including customers in the government, health and education sectors.

Tadiran Telecom is a privately held company owned by Afcon Industries which is controlled by the Shlomo Group (TASE:SHLD),1 a holding group owned by businessman Shlomo Shmeltzer. Tadiran has been serving businesses of all sizes, including companies and organizations in various market segments across 41 countries, with more than 120,000 end users and over 14 million installed ports worldwide. The corporate headquarters are located in Petah Tikva (Israel), with regional offices located in Plainview (New York), Beijing (China), and New Delhi (India).

Mscsoftware is a software company based in Santa Ana, California, that specializes in simulation software. It was formed in 1963 under the name MacNeal-Schwendler Corporation (MSC), by Dr Richard H. MacNeal and Robert Schwendler. The company developed its first structural analysis software called SADSAM (Structural Analysis by Digital Simulation of Analog Methods) at that time, and was deeply involved in the early efforts of the aerospace industry to improve early finite element analysis technology.2 A key milestone was responding to a 1965 request for proposal (RFP) from the National Aeronautics and Space Administration (NASA) for a general purpose structural analysis program that would eventually become Nastran (NASA Structural Analysis).

Dell is a privately owned multinational computer technology company based in Round Rock, Texas, United States, that develops, sells, repairs and supports computers and related products and services. Bearing the name of its founder, Michael Dell, the company is one of the largest technological corporations in the world, employing more than 103,300 people worldwide.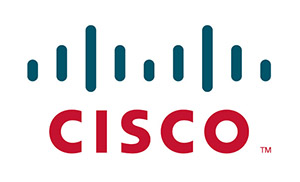 Cisco is an American multinational corporation headquartered in San Jose, California, that designs, manufactures, and sellsnetworking equipment. The stock was added to the Dow Jones Industrial Average on June 8, 2009, and is also included in the S&P 500 Index, theRussell 1000 Index, NASDAQ-100 Index and the Russell 1000 Growth Stock Index.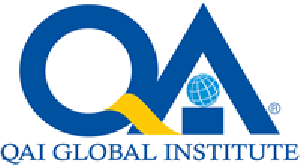 Incorporated in USA, by William E. Perry in 1980, QAI is recognized today, as a leading global consulting and workforce development organization addressing ''Operational Excellence'' in knowledge intensive service organizations. QAI Global Institute (QGI) is the workforce development division of QAI and engages with individuals inside organizations and with professional communities. The Institute, through learning design, training delivery, competency assessments, development and certifications enables career growth and equips individuals to help realize organizational goals.

Sybase is an enterprise software and services company offering software to manage, analyze, and mobilize information, using relational databases, analytics and data warehousing solutions and mobile applications development platforms. Sybase was founded in 1984 by Mark Hoffman, Bob Epstein, Jane Doughty and Tom Haggin in Epstein's home in Berkeley, California. Together, they set out to create a relational database management system (RDBMS), which would organize information and make it available to many computers in a network.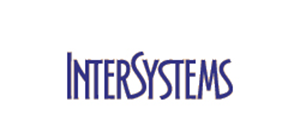 Intersystems Corporation is a privately held vendor of software systems and technology for high-performance database management, rapid application development, integration, and healthcare information systems. The vendor's products are the InterSystems Caché DBMS and application development environment, the Ensemble integration platform, DeepSee embedded real-time business intelligence, and the HealthShare healthcare informatics platform. InterSystems also sells the TrakCare healthcare information system outside the United States. InterSystems is based in Cambridge, Massachusetts. The company has sales offices in Australia, Belgium, Brazil, Chile, China, Czech Republic, Finland, France, Germany, Israel, Italy, Japan, Netherlands, Russia, South Africa, Spain, Sweden, Switzerland, Thailand, United Arab Emirates, and the United Kingdom.

Malam team is the largest and the leading IT services group in Israel, provides a comprehensive range of computer services in the field of information technology. It known for maintaining quality standards, customer service, professionalism at an international level. The group combines innovation and decades of experience in setting up, implementing and integrating information systems.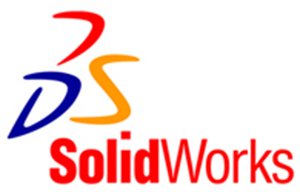 Solid Works is a 3D mechanical CAD (computer-aided design) program that runs on Microsoft Windows and is being developed by Dassault Systèmes SolidWorks Corp., a subsidiary of Dassault Systèmes, S. A. (Vélizy, France). SolidWorks is currently used by over 2 million engineers3 and designers at more than 165,000 companies worldwide. FY2011 revenue for SolidWorks was 483 million dollars.
Dassault Systèmes SolidWorks Corp. offers complete 3D software tools that let you create, simulate, publish, and manage your data. SolidWorks products are easy to learn and use, and work together to help you design products better, faster, and more cost-effectively. The SolidWorks focus on ease-of-use allows more engineers, designers and other technology professionals than ever before to take advantage of 3D in bringing their designs to life.